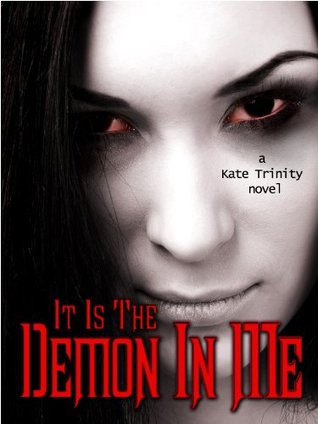 Thank you so much to the
Wallace Publishing
company for sending me a review copy of the novel.
SUMMARY AND SPOILER-FREE REVIEW:
Deanna has powers, and she knows that. Her family is part of a coven, and she knows that too. What she doesn't know is where her powers can get to and what her family coven is doing to protect her. Nor she knows what she is being protected from.
As her powers grow, she can not keep running from the demons looking for her, and she is forced to discover truths that will completely change her and her life.
I went into
this book
with no expectations at all, which I am very glad for, because otherwise I would have been disappointed.
I only read the first half of the novel, so I am basing this review on that part of the story.
After reading a few things about witches, I think I can confirm that I am not into that fantasy side. I could not get into the story, and I got distracted the whole time while reading. It was boring at some points, and it did not go where I wanted it to. For that, I am really upset. The synopsis sounded like something I could enjoy. Something twisting and fantastic.
I could not connect with the characters, and the story did not keep me awake at night guessing what would happen next.
However, it is a quick read, and definitely something you could enjoy if you were looking for a fast-paced and simple witches story. Maybe those who have a little bit more experience with fantasy novels would not enjoy it as much as those who are starting to discover the genre. I, myself, have not read that many fantasies, but I somehow felt like this novel was not what a witches story should develop like. Again, I might be wrong. Maybe, if you have read tons of fantasy novels, you would be able to fully enjoy this novel for being unique or great. Maybe all it takes to rate a fantasy novel is a lot of experience in the genre, since it's a very complicated one. I am really sorry if my lack of fantasy experience is what ruined the novel for me, but I really could not get further than the halfway mark.
What I liked about the book, and probably what kept me reading is how contemporary it was. The characters were -aside from magical- very normal. I don't know if towards the end of the story anything dramatically changes, and some huge fantasy events take place, but up until what I read, it was very fantastically humane.
RATING: